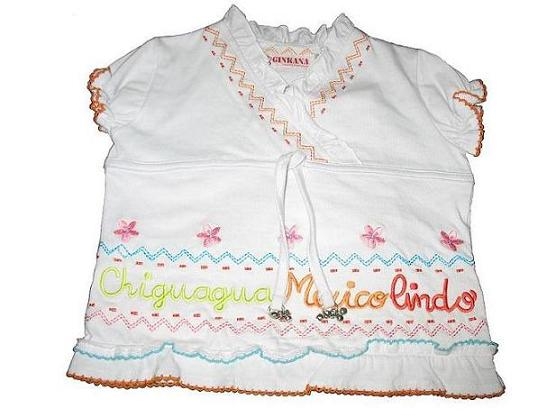 This category covers children's (boy's and girls') and baby's knitted wear:

1. girl's fashion t-shirts:
95% combed cotton + 5% spandex;fashional design with embroidery.
2. Girls' long sleeve polo shirts: 100% cotton, heavy jersey; raglan sleeve, 2 bottons palcket; flat knit collar and cuff; fashionable side vents; with printing and embroidery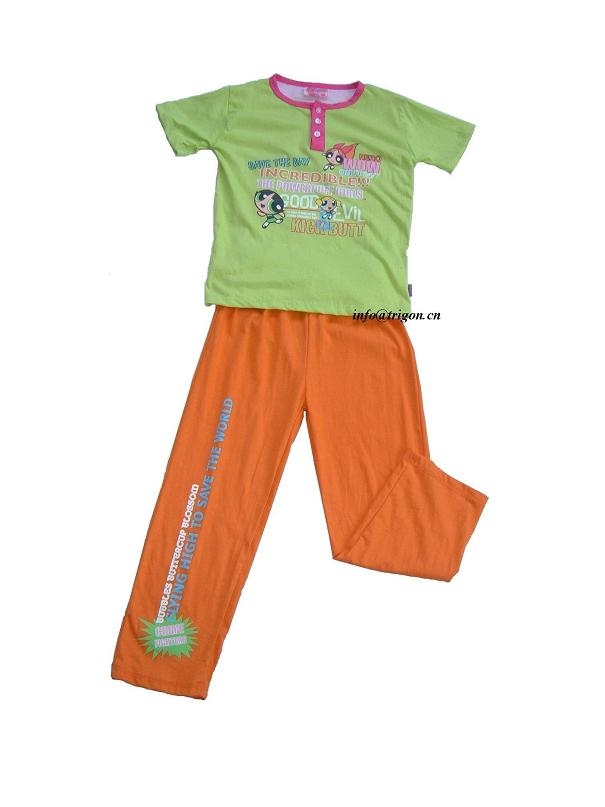 3. girl's 2 set (pyjama):

100% cotton, jersey;
top: contrast ringer neckbind and placket with 3 buttons;
pants: solid color with screen printing to match tops.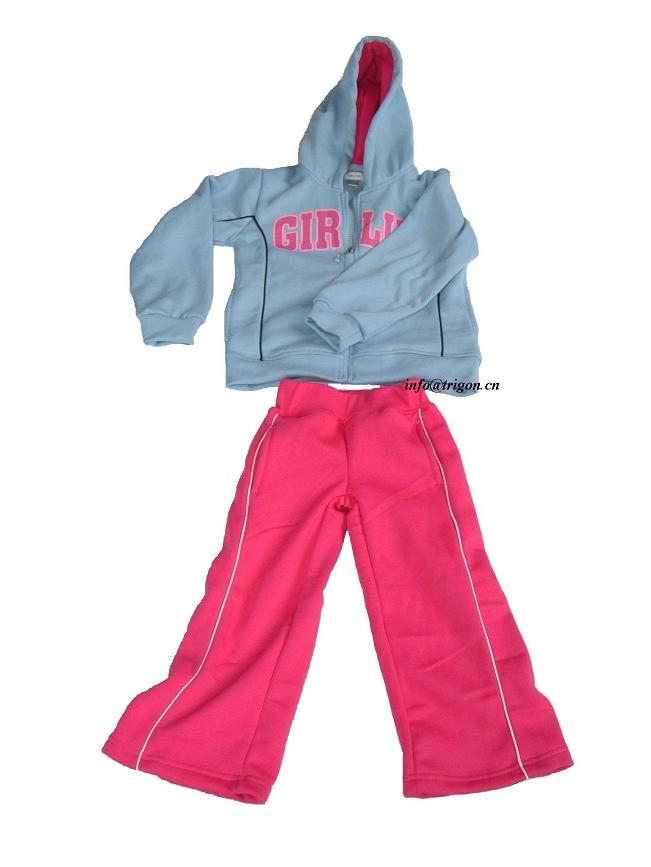 4. girl's jogging suits (sweatshirts) 50% cotton, 50% poly; double layer hood; full zipper; with printing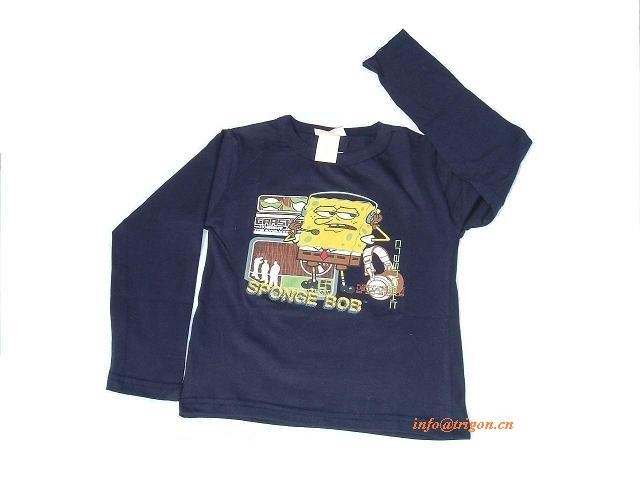 5. Boy's t-shirts 100% cotton, 180 gsm interlock, long sleeve, crew neck, with puff printing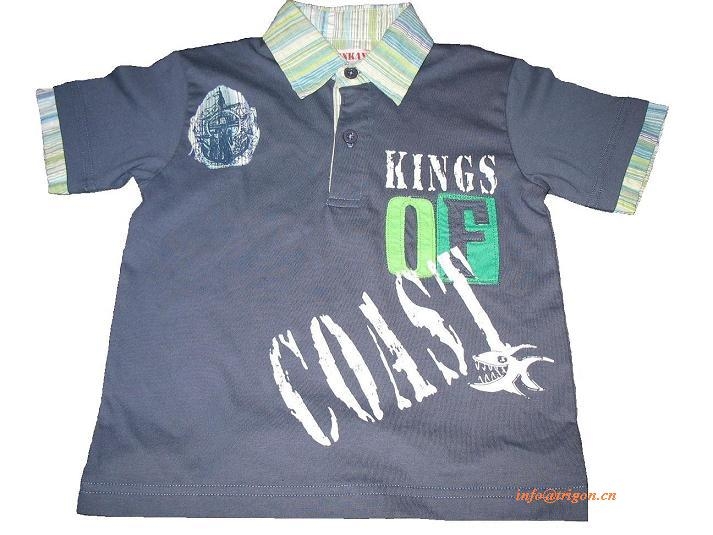 6. boy's polo shirts:
100% cotton, combed;
with printing, embroidery and application.








7. Baby's Romper / coverall / jumps
100% cotton, fully printed or embroidered; snaps from neck to foot.

a. for winter b. for summer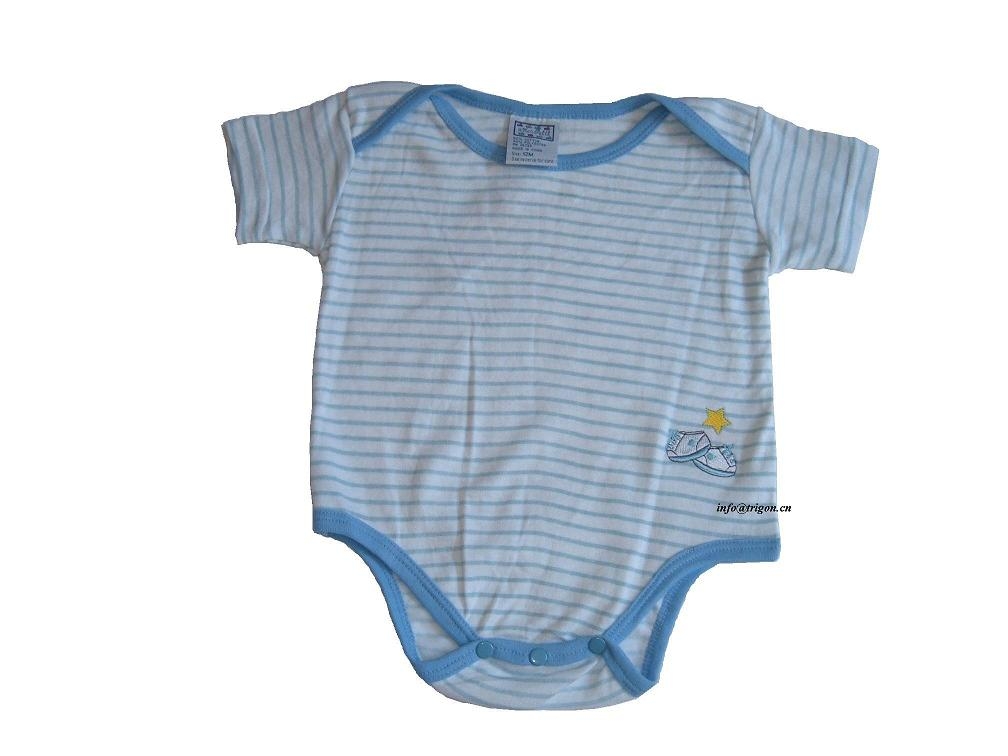 For more details, pls refer to our products catalog.( you have to contact us for code at info@trigon.cn or trigonknit@yahoo.com.cn)
and pls note: All logos/trademarks shown in this website are the sole property of their respective owners or for their licencee holder only